USPS is Experiencing Delays During the Pandemic. For urgent orders, we recommend using UPS or Fed Ex. PLEASE NOTE: Our suppliers are experiencing shortages, we will do our best to fulfill your order. We will notify you if we cannot complete your order.
Love Save Rescue no red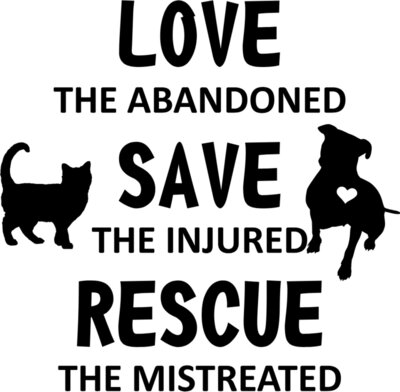 There are no comments on this design. How about you? Log in and add one?